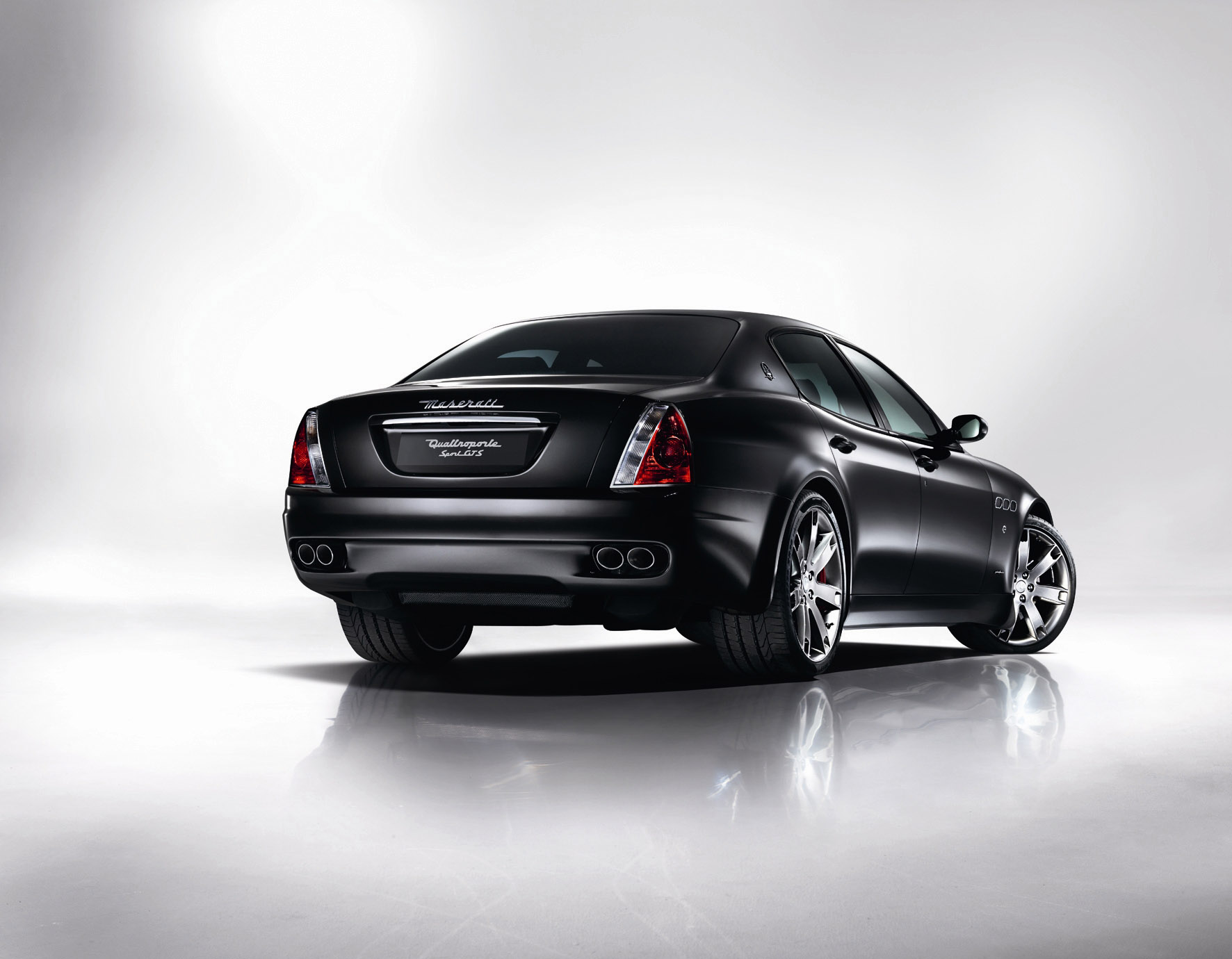 The 2009 Maserati Quattroporte Sport GT S will be the definitive sedan in Maserati's lineup.
News Cars from Maserati, Maserati describes the Sport GT S, which goes on sale in March 2009, as "the ultimate expression of Maserati's sportiness in the Quattroporte range." In short, it's a big, sensuous four-door that goes fast and handles sharply.
Up close, this Quattroporte has the sheer presence of even more expensive cars like the Bentley Arnage or Continental GT. It's the most visually striking car available in this price range.
The Sport GT S isn't a lot different from Maserati's current sedans, the Quattroporte and Quattroporte S. Changes to the GT S are subtle, but they work to create a noticeably different bent. Perhaps this car is more sinister, and certainly more self possessed.
The Sport GT S is equipped with Maserati's larger 4.7-liter V8, like the Quattroporte S, rather the 4.2-liter engine in the standard Quattroporte. The V8 is tuned to deliver 433 horsepower, or eight more than the Quattroporte S, thanks to a freer-flowing (and deeper-sounding) exhaust system. Its electronic throttle is tuned to respond more aggressively to movement on the gas pedal.