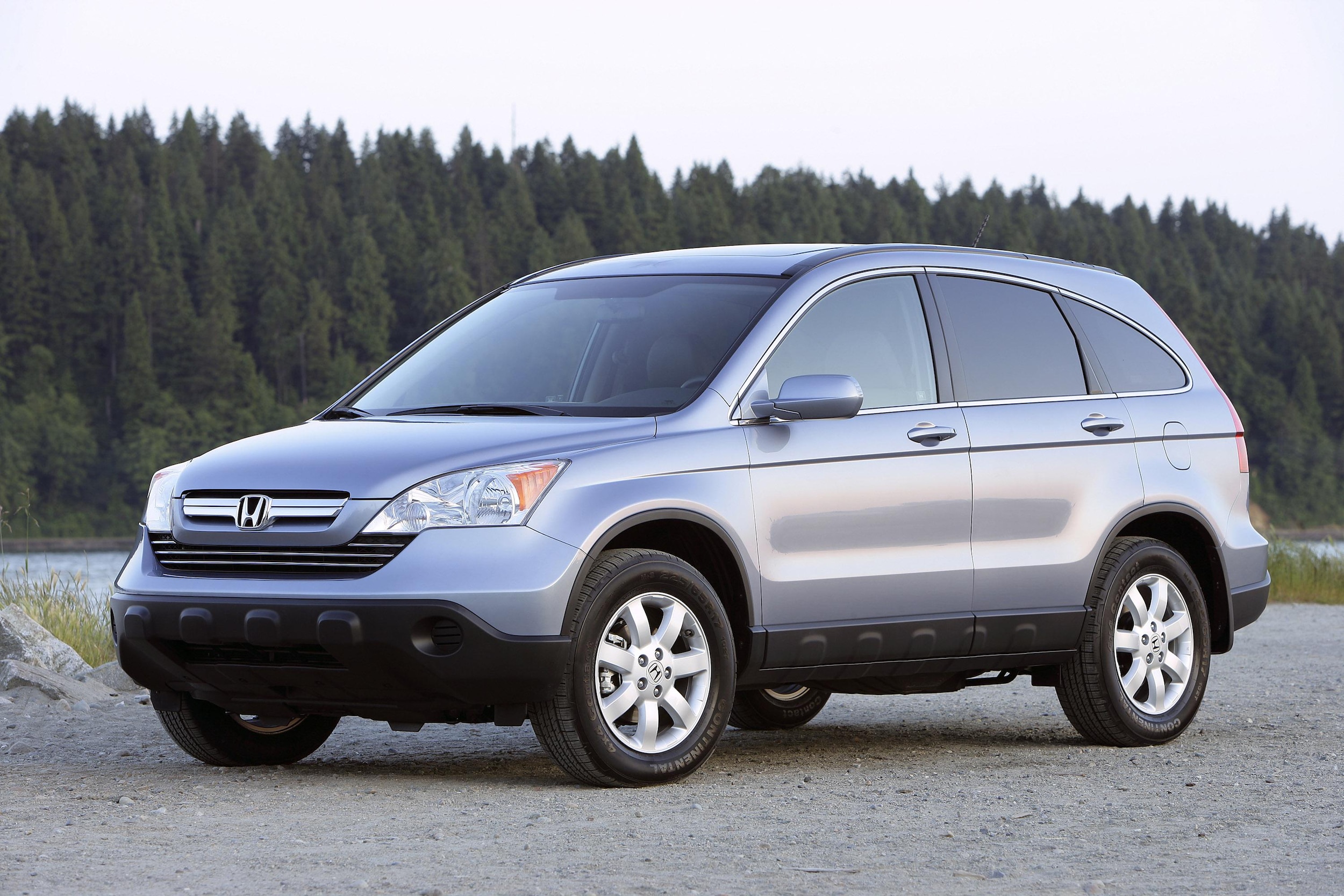 When the original Honda CR-V debuted in the late '90s, its mission was simple: to offer a distinct alternative to more mainstream mid- and full-size large SUVs. With its car-based design, four-cylinder engine and sedan-like ride and handling, the CR-V was an instant hit. Priced competitively and offering plenty of passenger room and cargo capacity for most people's needs, the Honda CR-V enjoyed incredibly strong sales numbers and much loyalty from consumers.
Today, the compact- or small-SUV segment has grown to include more than a dozen different models, with varying philosophies of what constitutes the perfect blend of size, power and capability. While some compacts offer larger V6 engines and others can deliver true off-road capability, the current Honda CR-V remains focused on its carlike aspirations. True enough, it is one of the best choices available in the all-important areas of on-road drivability and practicality.
Because of the variations available, choosing the best compact SUV is largely a matter of personal taste and lifestyle. For urban and suburban dwellers looking for a more versatile alternative to a small car -- with decent mileage, great reliability and perhaps some all-weather capability thrown in to seal the deal -- we think the five-passenger, four-door Honda CR-V is a fine choice.
The Honda CR-V was redesigned for the 2007 model year. The vehicle improves upon its roots with a body that's slightly wider and shorter. Suspension changes have improved agility, and a new top-hinged rear hatch improves ease of loading cargo.
Easier access is also had through wider-opening rear side doors. Inside, you'll find higher-quality materials, an auxiliary input jack for bring-along entertainment and a handy foldable rear cargo shelf for easy two-tier loading.
Buyers can choose from three trim levels – the LX, EX and EX-L, a new leather-trimmed full-lux model with available navigation system. The LX gets you the basics like powered accessories, air-conditioning and a CD player. The high-volume EX model adds niceties like keyless entry, alloy wheels, an upgraded stereo, moonroof and privacy glass. For those who want it all on the uplevel EX-L, the available nav system also includes a rearview camera, satellite radio and a subwoofer.
The previous model's 2.4-liter inline four-cylinder engine returns, but now with a slightly higher compression ratio, higher-flow intake/exhaust and revised variable valve timing that make it good for 10 extra horsepower and a slight bump in torque. A five-speed automatic is the sole transmission now, but the gearing's been massaged with a shorter 1st gear and final-drive ratio for improved response.
On all models, buyers can opt for front-wheel drive or on-demand Real Time four-wheel drive to maximize all-weather traction. Our editors found the 4WD CR-V's acceleration adequate and pleasant around town, but merging and passing maneuvers can strain its torque reserves -- especially when compared to its V6-equipped competition. However, as long as your beaten path doesn't include many stoplight drag races or overly heavy loads, we think the Honda CR-V may possess all the room, refinement and performance you will ever need.
Because it's a perennial top-seller, used-CR-V shoppers should find plenty of vehicles to look at. Redesigned for 2002, the second-generation CR-V boasted a number of improvements including more power, more interior room and improved passenger protection. Mostly detail changes saw the CR-V through the next few years, meaning earlier models can provide especially good value.
Of the 2006 model, our editors said, "Around-town driving reveals a softly tuned setup that favors comfort over performance and is just about ideal for commuters. Four-wheel-drive CR-Vs are perfect for negotiating wet or snowy road conditions. However, when taken on terrain more rugged than a gravel road, the Honda CR-V quickly gets wobbly in the knees. Though it has more ground clearance than the Honda Element, this isn't the mini SUV to get if you regularly venture into the wilderness."
The original first-generation Honda CR-V compact SUV hit the streets a decade ago। It was priced competitively and offered more passenger room and cargo capacity than its peers. A manual transmission was added in 1998, and a 20-hp boost the following year gave it a new output of 146 hp. In 2000, a leather-trimmed SE (Special Edition) model was added to lead the model lineup.
ओरिगीबल सीते :
http://www.edmunds.com/honda/crv/review.html